Ingredients:
Orange Dream Bars - this easy recipe is like a lemon bar but using orange! The perfect citrus recipe, tart and sweet with a shortbread crust.
Crust:
1 cup unsalted butter
2 cups all purpose flour
1/2 cup granulated sugar
1/4 teaspoon salt
Filling:
1/2 cup fresh squeezed orange juice — I used mandarins, about 6 of them
1 teaspoon orange zest
1 1/2 cups granulated sugar
1/4 cup all purpose flour
1/2 teaspoon baking powder
4 large eggs
Powdered sugar — for topping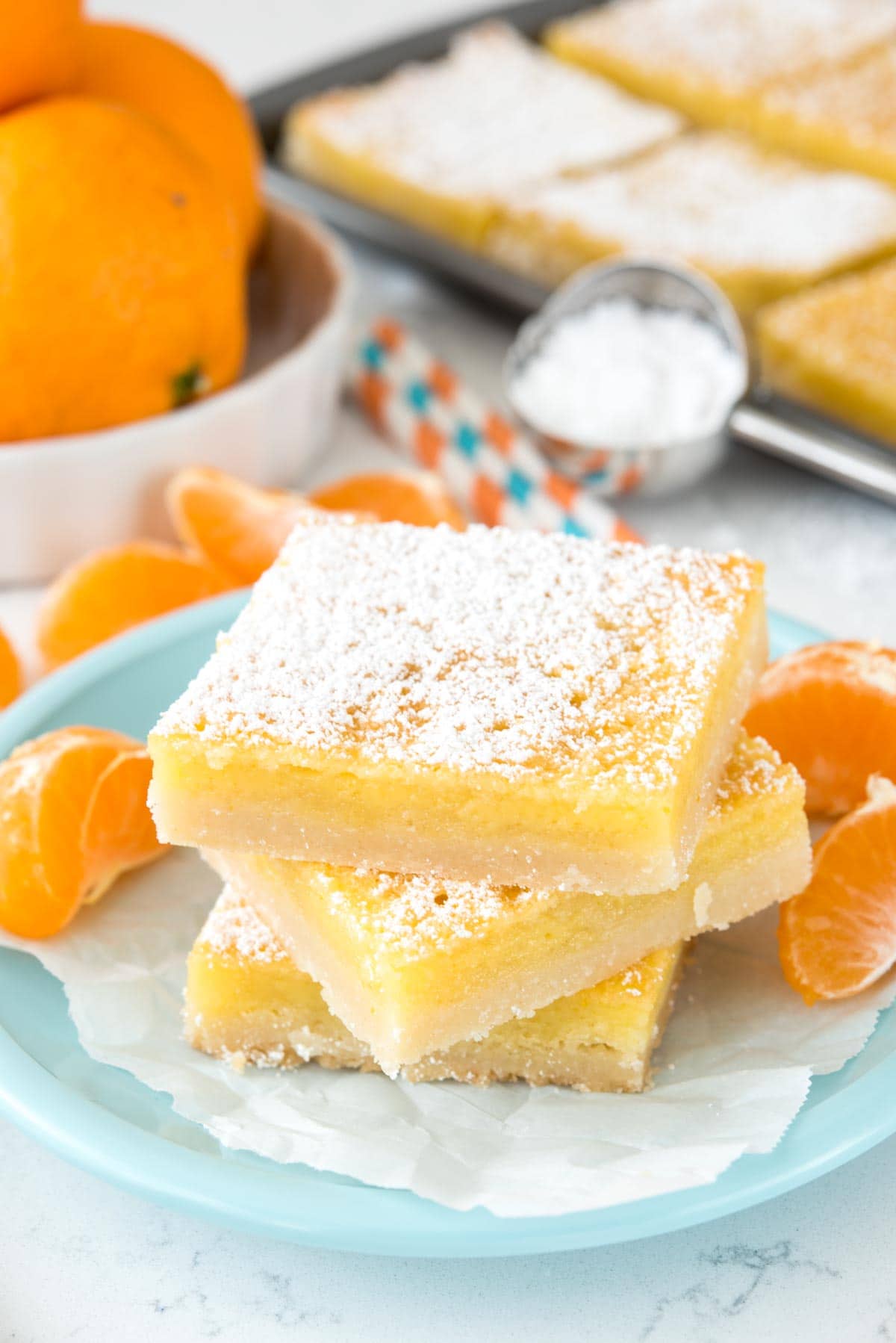 Instructions:
Preheat oven to 350F. Line a 9x13" pan with foil or parchment paper and spray with nonstick cooking spray.

Beat butter with a hand or a stand mixer until creamy, then add the flour, sugar, and salt and beat until a dough forms. (If you're using a hand mixer it will take extra time.) Press the crust into the bottom of the prepared pan. Bake for 18 minutes.

A few minutes before the crust comes out of the oven, prepare the filling. Place all filling ingredients into a blender jar and blend until smooth, a few seconds to almost a minute, depending on your blender.

Carefully pour filling over evenly over hot crust. Return to oven and bake until the top is no longer jiggly, about 20-23 minutes. Cool completely before dusting with powdered sugar and slicing into bars.
Recipe image: